OK its about time for another installment of what I think about movies.

Because my opinion matters...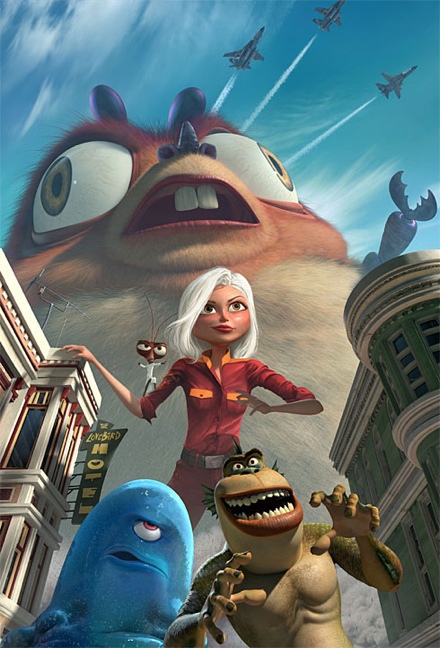 Last night I went and saw
Monsters vs. Aliens
in 3D. First off, let me just say that I love 3D movies. LOVE them. Its abnormal. When I first saw
Spy Kids 3D
I thought it was soo cool and I relished every second. That being said,
Monsters vs. Aliens
was not that awesome, even in 3D. I mean, there were some awesome 3D moments and I suppose there were a few funny parts, but in general it was simply just a mediocre film. It didn't have an amazing plot. The characters were flat. This would all be more acceptable if the 3D was awesome but even that was only decent at best. I did get excited when I realized Stephen Colbert was the voice of the President, but then I was disappointed at how little they used that.
Sorry Dreamworks. Try again. Or don't.
However, in a completely different category of film, I trudged into the city Friday night to see
The Class
(
Entre les murs
). I fell in love with it. It was well worth the effort to see such an endearing and well-spoken piece of art. It was raw and natural and full of evident emotion. It's a French film that tells the story of an inner city school in Paris, with students as diverse as they come and a teacher who just wants to make it work. The tensions that arise and the relationships between the students and the teacher are so crazy but so familiar. I don't know if I liked it so much because I love French, or because I semi want to be a teacher one day, or because I will be a teacher in France by the end of the year. But this movie was fantastic. Simply.
And lets not forget
Race to Witch Mountain
. A real pleasure to watch.
I'm not even joking a little bit.