You guys. I want you know that I am very grateful to be able to live at home (and have my parents/brothers put up with me) but I also found this little note to be kind of perfect:
Also yesterday was Halloween. Did you know that? I don't think I have any pictures of my costume...oh wait-I wore the same one like 3 years ago:
I'm a deviled egg-get it? I mostly love it because it moves so well and lets me dance like a crazy when I want to. Also for some reason I felt inclined to wear a wig with the deviled egg costume 3 years ago. I didn't yesterday. Just to keep tabs that's 1-1 on the black wig with the deviled egg costume.
You know who had a better costume than me?
Dwayne "the rock" Johnson. Check it: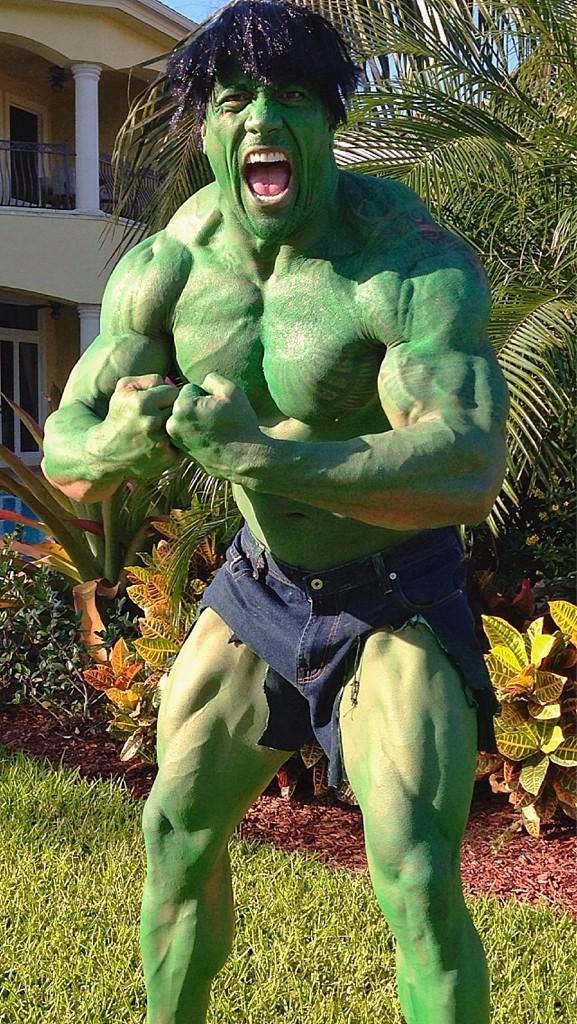 The best part was my brother Brian sent me this picture via the text message world and it pretty much made my life. DO YOU SEE HIS MUSCLES?? THOSE ARE REAL. (also a direct message to dwayne: if you need help painting your body next halloween, let me know)
I should probably stop the randoms but a couple more personal things from me:
-My dissertation passed! I made it, guys. The MA is officially donezo and I don't have to worry about it anymore! I still haven't been able to read my paper since I turned it in, but I'm thinking I can do it soon. Because it was good enough.
-The same day I got the email saying I passed I also got a phone call about a job! That job? KOHLS. Seasonal worker. The irony of it all made me smile (but also feel a little depressed).
-Better news: I start a different new job at a school in Denver on Monday. BOOM. It's not exactly where I would put myself at this point, but I am super glad and grateful to have it. I feel good about it.
So there's some good news. Which was all welcome, because I really needed some good news in my life.